Submit a Request
How to setup BSC in Metamask
Published On
06 Jul 2021 20:28
Author
Penncrypto
Overview
Metamask is a software cryptocurrency wallet used to interact with the Ethereum blockchain. Metamask is a bridge that allows you to visit the distributed web of tomorrow in your browser today. It allows you to run Ethereum dApps right in your browser without running a full Ethereum node.
How to connect Metamask wallet to Binance Smart Chain Network?
Step 1
Once you have opened a Metamask wallet on your desktop or phone, Go to Settings.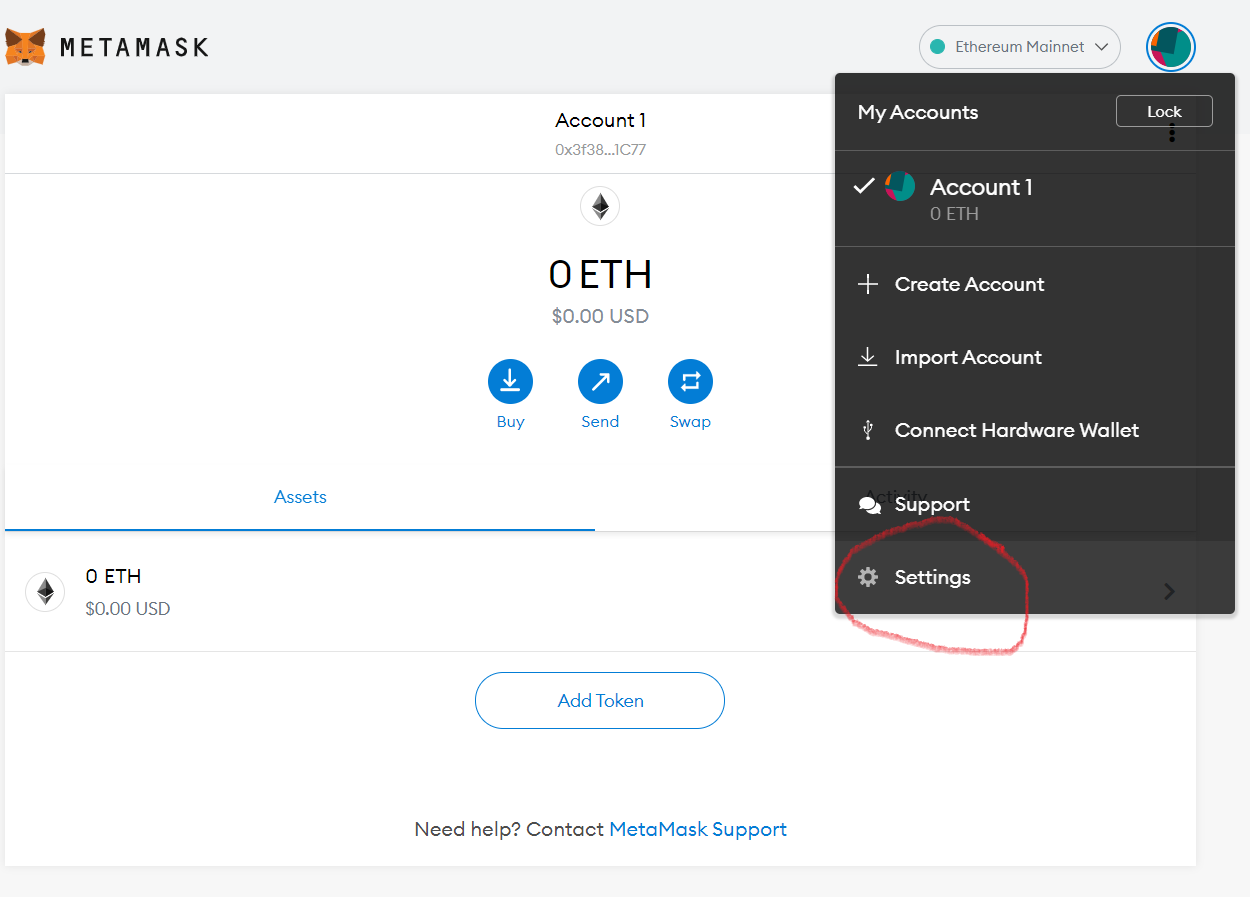 Step 2
In settings select Networks.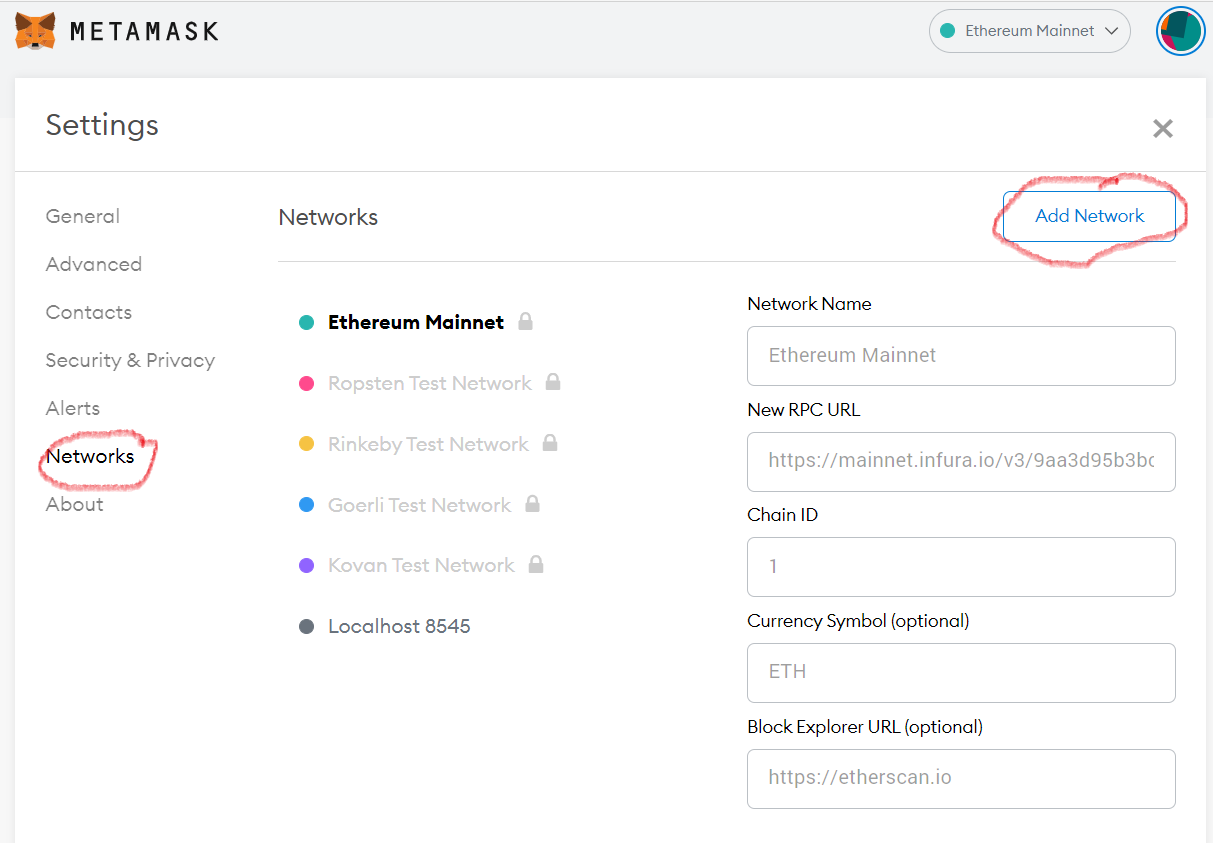 Step 3
Select Add Network button and enter the following information.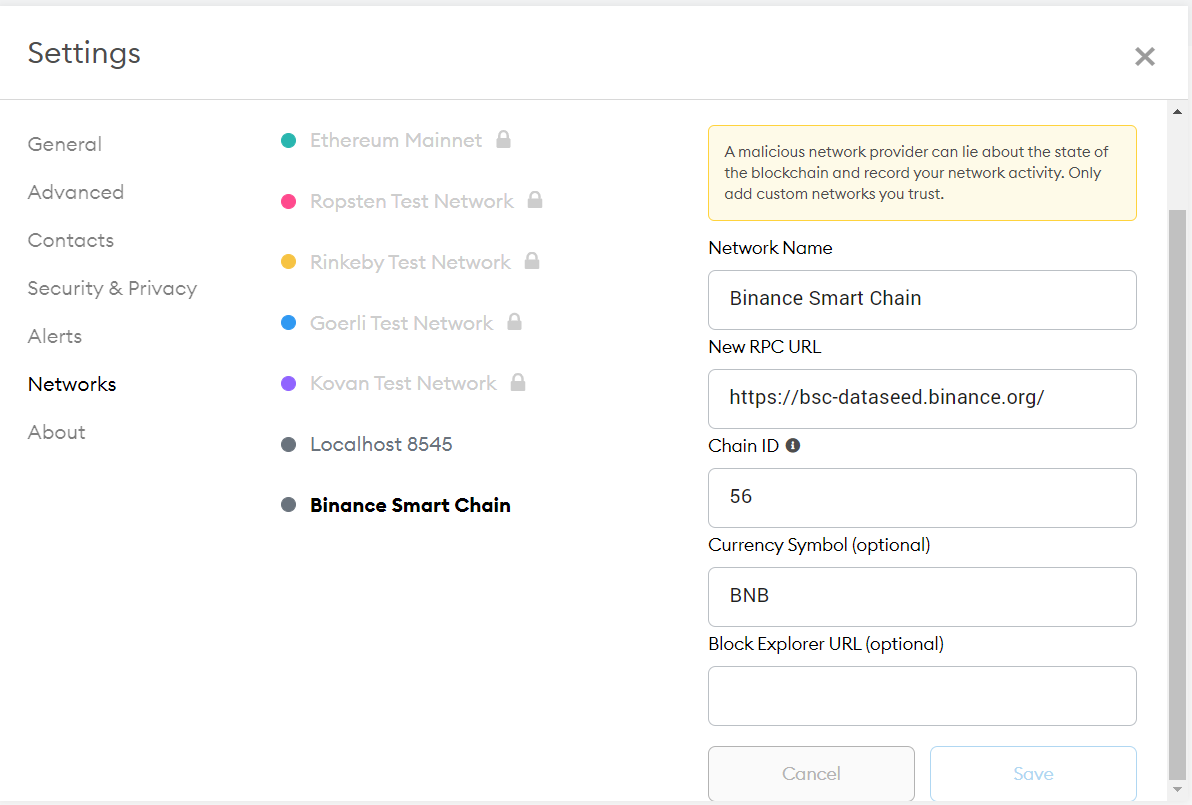 Network Name : BSC Mainnet
New RPC URL : https://bsc-dataseed1.binance.org/ (or) https://bsc-dataseed2.binance.org/
Chain ID : 56 or 0x38 ( if 56 dosen't work)
Symbol : BNB
Block Explorer URL : https://bscscan.com/
Step 4
Select the newly added BSC Maninet and now you are connected to BSC network.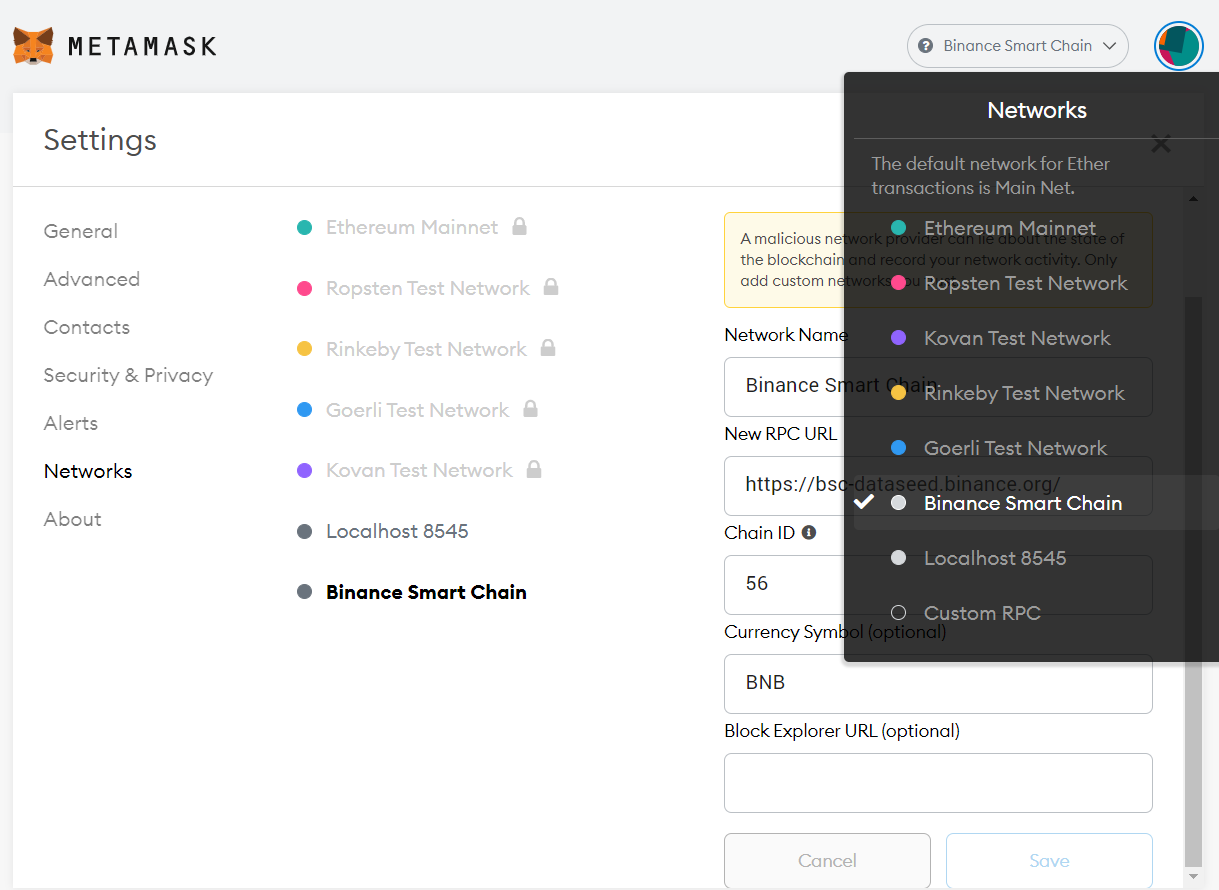 Step 5
All set. You have now successfully added the BSC Mainnet to your Metamask wallet.